The UK is an incredible mix of international cultures and contemporary thinking, held together by a strong sense of identity and tradition. As an international student, you'll  find an array of exciting experiences ahead of you and will have the opportunity to discover exotic places and meet new people.
WHY STUDY IN UNITED KINGDOM ?
The UK is home to 438,000 international higher education students each year and it's easy to see why.
The experiences, knowledge, and confidence gained by studying in the UK will inspire you to create your own path in life.
Gain a world-class education
Open the doors to your dream career
World-class Language Education
Get great value for money
Capital : London
Language : English, Welsh, Scottish form of Gaelic.
Official Currency : British Pound (GBP), EURO
Climate : Temperate; Moderated by prevailing Southwest winds over the North Atlantic Current; more than one half of the days are overcast.
Time Difference. : London 5 hrs 30 min behind IST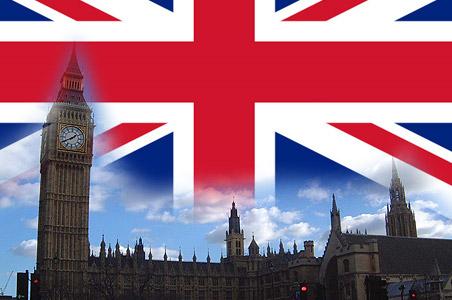 In UK "O" level is equivalent to SSC, "A" levels (2 years) is equivalent to HSC, Bachelors is for 3 years, 4 Years are Sandwich program , masters for 1 year and PH.D for 3 years.
The main intake offered by all Universities is September / October few universities offer Jan / Feb intake also.
IELTS 6.0 with minimum of 5.5 in each element (speaking, reading, listening and writing).
Working while studying in the UK
All EU, EEA and Swiss students can work while studying in the UK, although students from Croatia might need to gain authorization. Students of publically funded higher education institutions on Tier 4 student visas can work for up to 20 hours per week during term time and full-time during Christmas and Easter breaks (unless you are aged 16 or 17, in which case the maximum is 10 hours per week during term time).
The tuition fee varies according to different universities, courses, and the city. For international students, undergraduate fees would start with £7,450 for lecture-based courses and can go up to £18,000 for an undergraduate medical degree.
Cost of Living for International Students in the UK:
Average living costs in the United Kingdom range between 550 – 770 GBP per month. These amounts are an approximation of accommodation, food, transportation, and additional costs.
Accommodation costs in the UK
Student accommodation ranges from 400 – 1,000 GBP per month, or even higher, depending on the city you will live in and the type of housing you will find. Overall average housing in the UK, outside city centres averages 600 GBP/month.
After securing admission into the University one must start with the visa formalities. Master's Academy provides wide range of services for studying in Canada. Applications and documentation must be submitted to the nearest Master's office. For More information, Contact Master's Academy.