Foreign students are drawn to Italy because of the rich culture, history and natural surroundings that make studying here an inspiring experience. Italy is one of the countries that initiated the higher education reform called 'Bologna Process'  which is currently being carried out throughout Europe.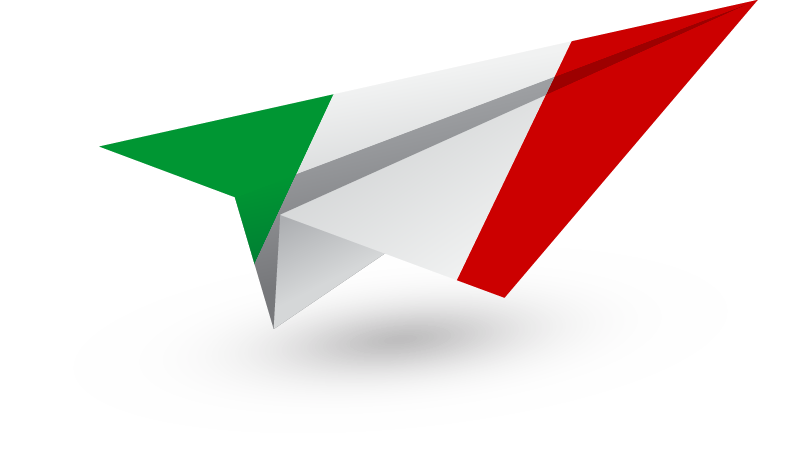 Italy offers everything a study or intern abroad participant could want: a great climate, rich culture, impressive art, tasty cuisine, and so much more! It has the top rated programmes, professors and facilities that enables students to find professional success. Due to these and more reasons students are opting to study in Italy.
High-quality Education System
Multicultural Ambiance
Affordable Study Destination
Generous Hospitality
Capital : Rome
Language :Italiana
Official Currency : Euro
Climate : With its hot, dry summers and cool, wet winters, Italy experiences a mediterranean climate.
Time Diff. : Rome 5 hrs 30 min behind IST
Education system in Italy
There are two intakes in a year for admission in Sep/Oct and in Jan/Feb.
For an undergraduate course, students are required to provide a valid score of IELTS with overall 6.0 bands with no less than 5.5 bands in each module.
Working while studying in Italy
A student would be allowed to work for upto 20 hours in a week during term. Students, however, can take up full time employment during vacations
Fees for studying vary depending on the level of study, the state in which the institution is located and whether or not the institution is public or private.
Public Universities: EUR 1,000 per annum (approx.)
Private Universities: EUR 10,000 – 30,000 per annum (approx.)
Cost of Living for International Students in Italy
Italy is a pretty accessible country where you will need around 800 EUR/month, including accommodation, which also is the largest expense you will have.

Students considering Italy are recommended to begin the application procedure 8-12 months prior to the intake. Scholarship deadlines vary amongst institutions. In order to capitalise on the available Italy scholarships, we advise you to walk into 'Master's Academy' Offices as early as possible.
After securing admission into the University one must start with the visa formalities. Master's Academy provides wide range of services for studying in Canada. Applications and documentation must be submitted to the nearest Master's office. For More information, Contact Master's Academy.