Study in Sweden and get a feel of its highly rated universities and institutions offering futuristic and high end research opportunities with excellent scope for engineers, IT Professionals, Nurses and more.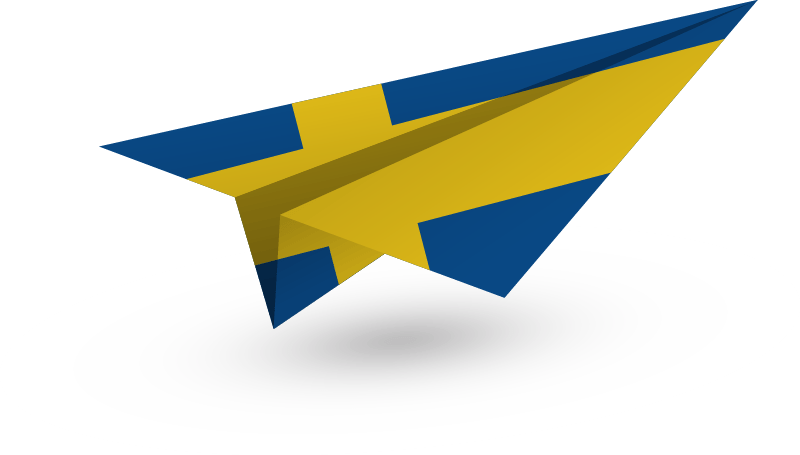 Studying in Sweden is different from studying in other countries because Swedish universities have an open climate with a strong focus on group work. The Swedish education system focuses more on your academic interests than pushing you to achieve a grade.
High Quality, Unconventional Education
IELTS Not Required for Engineering , Pharmacy, MCA and Natural Science Programmes.
Highly Innovative Country
Courses with cutting edge technology and high end research
Spouse & children accompaniment with full time work rights.
Schengen resident permit.
Age & course gap not considered.
Visa Interview is not mandatory.
Students can travel and stay in  28 Schengen countries( Germany,Norway are neighbours).
Unlike other countries, in Sweden a work permit holder of more than 1 year is entitled to all social benefits like free health and education for self and family. Which means if one get work permit he/she does not have to pay the remaining tuition fee
Swedish Universities received about 374000 applications for 30000 available seats in the previous years.
Living expense in cities (excluding Stockholm & Gothenburg) is only Rs.25,000/month/person including rent.·   
Capital : Stockholm
Language : Swedish
Currency : Krona
Climate : Sweden's many lakes and the gulfs of Bothnia give Sweden generally a relatively mild climate.
Time Diff. : India is 4 hours and 30 minutes ahead of Sweden
THE SWEDISH EDUCATION SYSTEM
Your child can attend preschool from the time he or she is 1 year old. Play is an important element of preschool.
For your child aged 6
PLEASE NOTE! New law from autumn 2018 for children from the age of 6. It is compulsory for children to begin in a preschool class.
Preschool class is a separate type of school that involves a large component of creative work and play. Preschool class is free of charge. Preschool class is a compulsory type of school. All children attend comprehensive school from about the age of 7. Comprehensive school is compulsory, and compulsory schooling applies for years 1-9.  
Most young people then attend upper secondary school for three years. New arrivals who have received a permanent residence permit  are entitled to begin their upper secondary education before the end of the spring term in the year they turn 20; for asylum seekers this limit is the year they turn 18. However, there are also certain requirements for recognised grades from earlier education. Upper secondary school prepares pupils for university or university college, or for going on to employment without further education. 
Swedish universities have enrolments twice a year: the Autumn Semester and the Spring Semester. The application deadline for Autumn Semester is usually in mid-January while the deadline for Spring Semester is mid-August. The admissions season usually begins in October for the following year. So, admissions start in October 2018 for entry in August 2019.
Any Graduate Even Gap with Work Experience accepted.
Working while studying in Sweden
As an international student in Sweden, you are technically allowed to work alongside your studies. There's no official limitation on how many hours you can work. However, it's crucial to remember that your studies should be your top priority: the Swedish education system is a demanding one.
The average tuition costs for attending a college in Sweden will vary according to the school, the course and the city your school is located in. The average rates for tuition vary from about SEK 80,000 and SEK 140,000 per year
The cost of living depends heavily on what part of Sweden you will be living in along with how much you will socialize. Living expense in cities (excluding Stockholm & Gothenburg) is only Rs.25,000/month/person including rent.
After securing admission into the University one must start with the visa formalities. Master's Academy provides wide range of services for studying in Sweden. Applications and documentation must be submitted to the nearest Master's office. For More information, Contact Master's Academy.